Blister Packaging Services
This type packaging consists of a clear PVC plastic blister, also referred to as a clamshell which is heat sealed on to a specially coated blister card. As heat and pressure is applied, the adhesive coating on the card and the PVC blister adhere together. This packaging forms a safe, appealing product for the end consumer and is very common in the retail sector.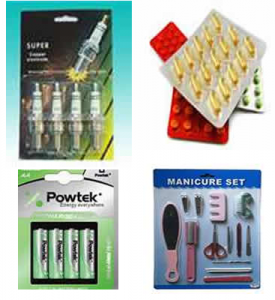 Britman Packaging Services can procure the blister card and clamshell for you. All you have to do is provide the art work.